Our Seasonal Flavors
We have 5 seasonal flavors that rotate monthly - and September is Collaboration Month! These 5 flavors were all made in collaboration with local Lincoln businesses!
Our Signature Flavors
We have 10 signature flavors that are available all year!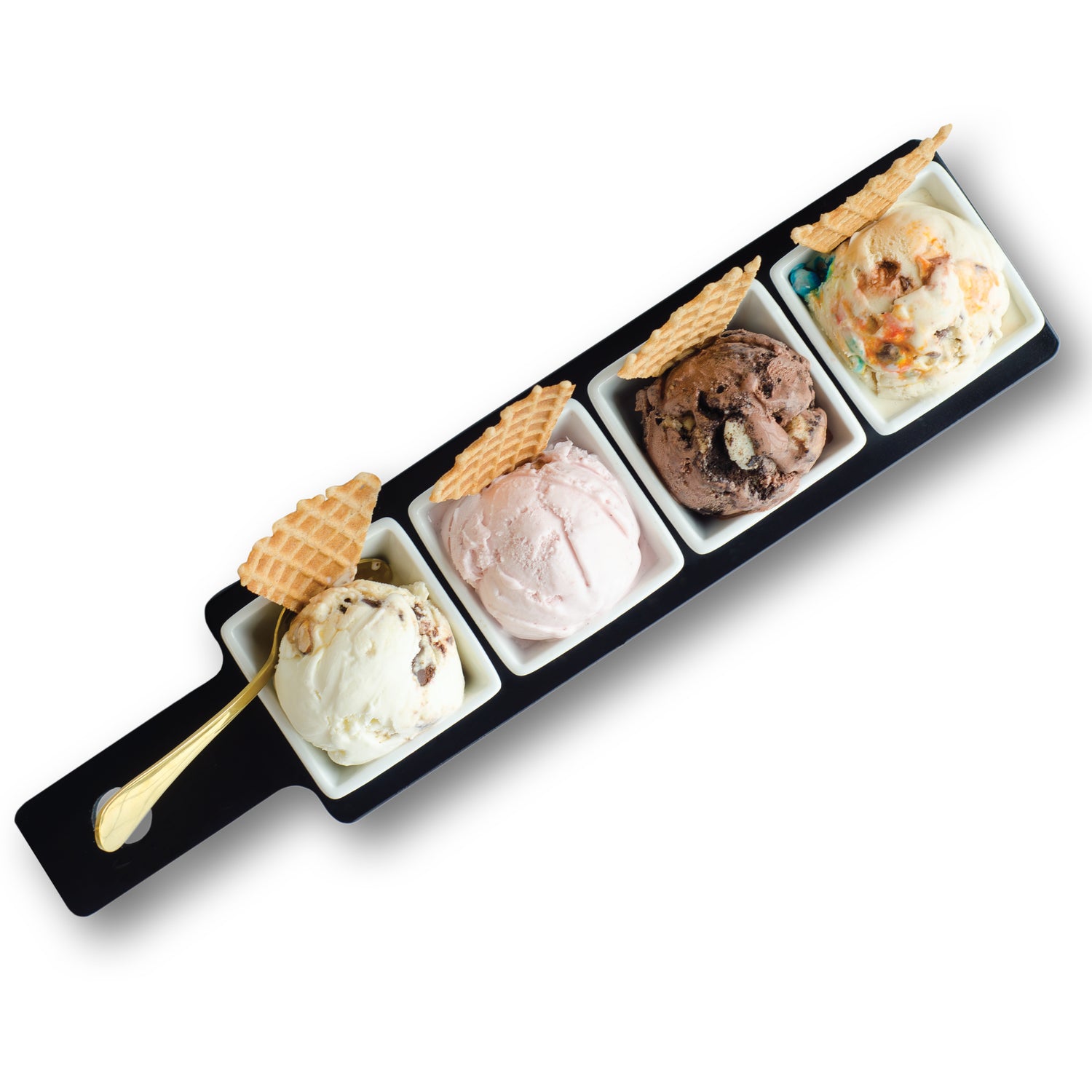 Can't decide on only one flavor?! We totally understand the feeling!
Choose 4 flavors to get in a flight! It's a great way to try them all. 😋
Milkshakes
We start with our homemade ice cream as the base of our milkshakes!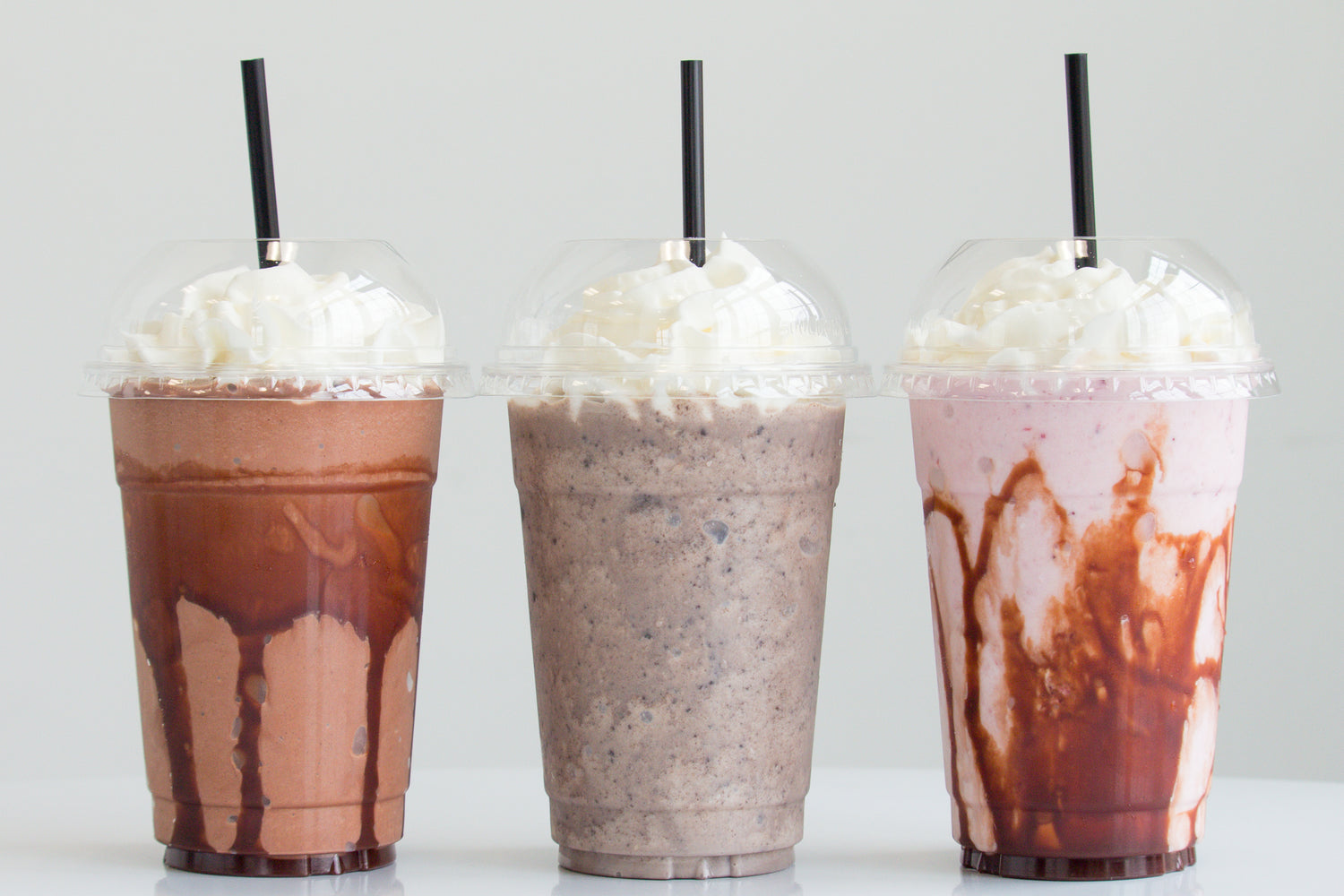 Our shake flavors:
Vanilla (GF)
Chocolate (GF)
Strawberry (GF)
Cookies & Cream
Mint Chip (GF)
Peanut Butter Chocolate Chip (V, DF, GF) *this flavor can be made into a dairy free milkshake using almond milk, too!*
You can also try it with a topping!
Chocolate sauce
Caramel sauce
Or, you can make it a malt for free!
Scoop Sizes
Pssssst...get the extra scoop. You deserve it.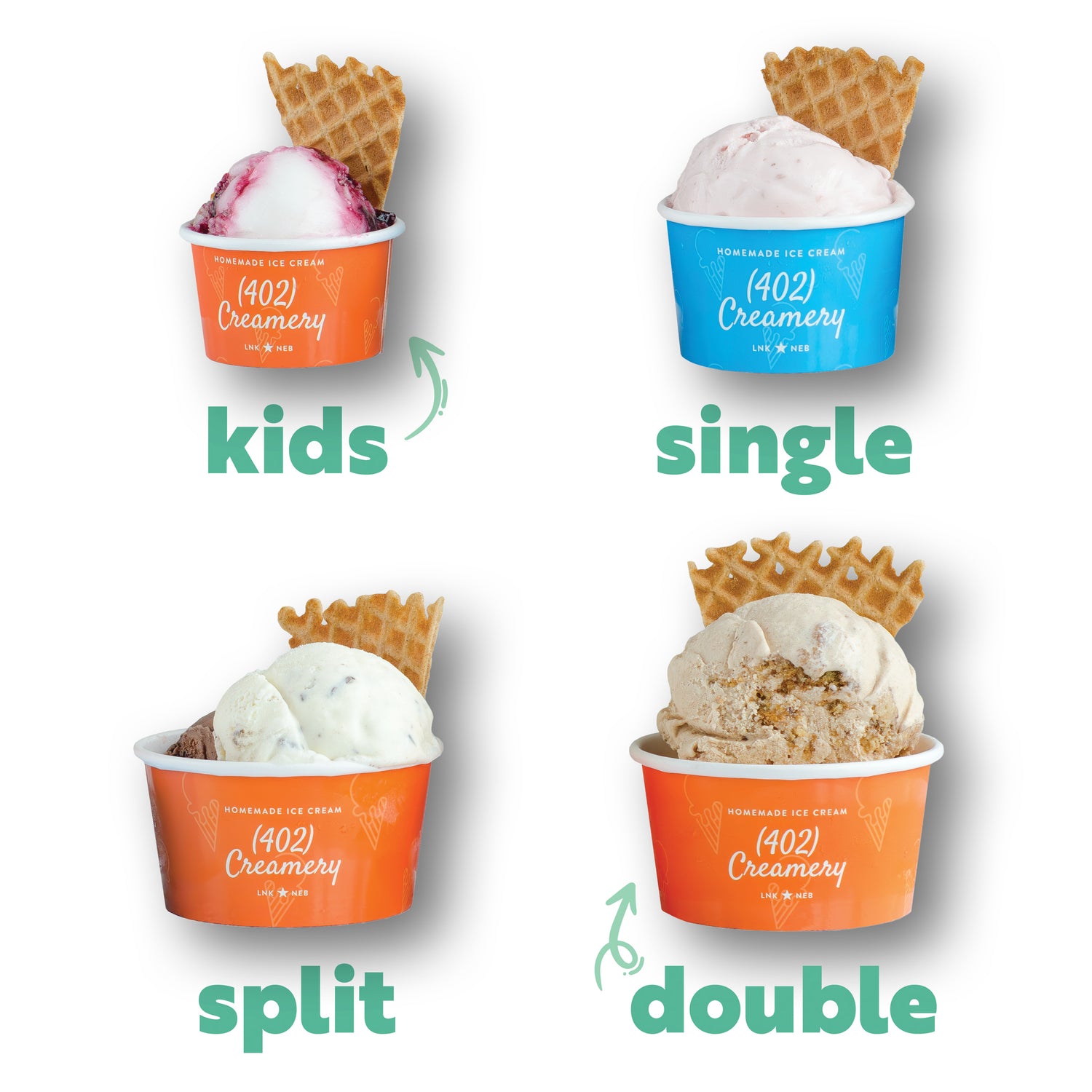 Choose what size of scoop(s) you'd like in your cone or dish!
You can also mix & match flavors in your split or double size.
Ice Cream Cones
We offer four types of ice cream cones in our scoop shops!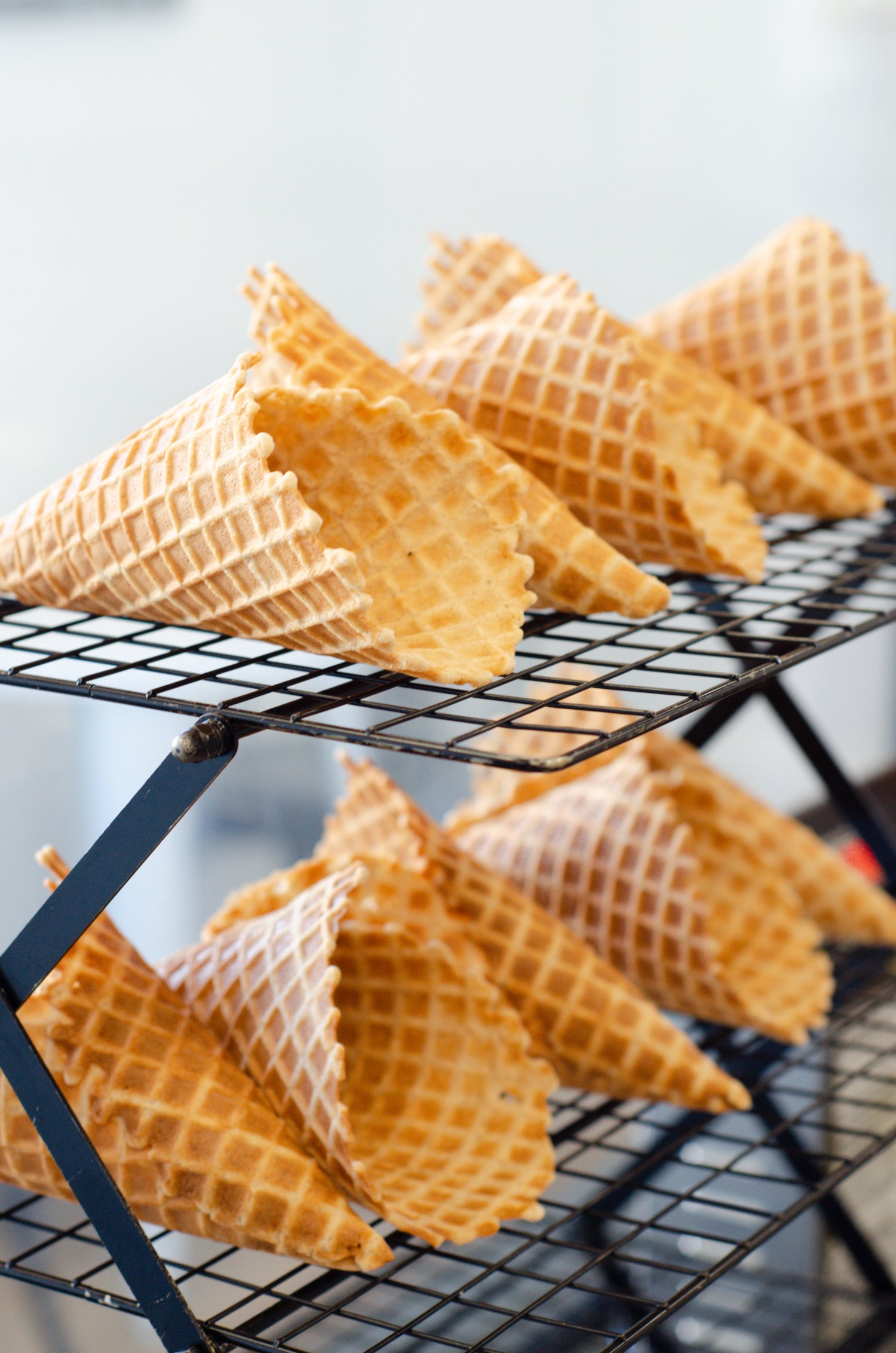 Waffle cones
Cake cones
Sugar cones
Gluten free sugar cones
If you're more of a dish person, we also give a free waffle cone chip with every scoop! Ice cream & waffle cones are just toooo good of a combo.
Our waffle cones & waffle chips are made fresh daily in each scoop shop!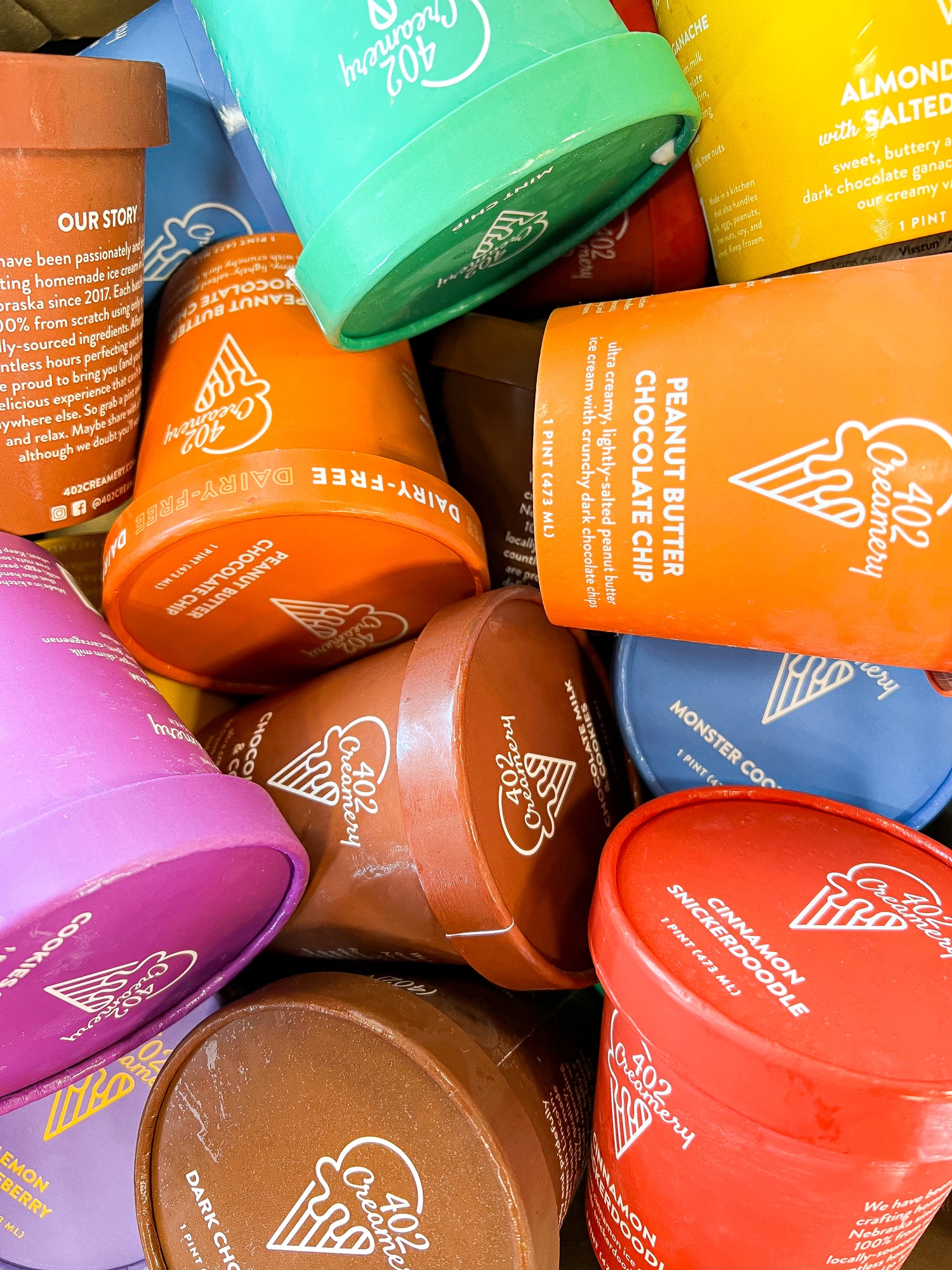 We also have all of our flavors available for to-go pints at all of our scoop shops!
We have freezers ready with pints to grab & go, but if you don't see the flavor you're looking for - just ask our Scoopers! They will be happy to pack a fresh pint for you.
We also have a limited selection of pints available for purchase at The Mercato in Lincoln!
The Mercato | 4841 N. 84th Street, Lincoln, NE 68507
We do our best to offer as many gluten free, dairy free, and vegan flavors as we can - but there is a chance for cross contamination since our flavors share the same kitchen equipment.
For these reasons, we advise anyone with an allergy to keep this in mind when choosing to enjoy our product.
To read our full Food Allergy Notice, please click the button below!
Ice cream is calling your name!