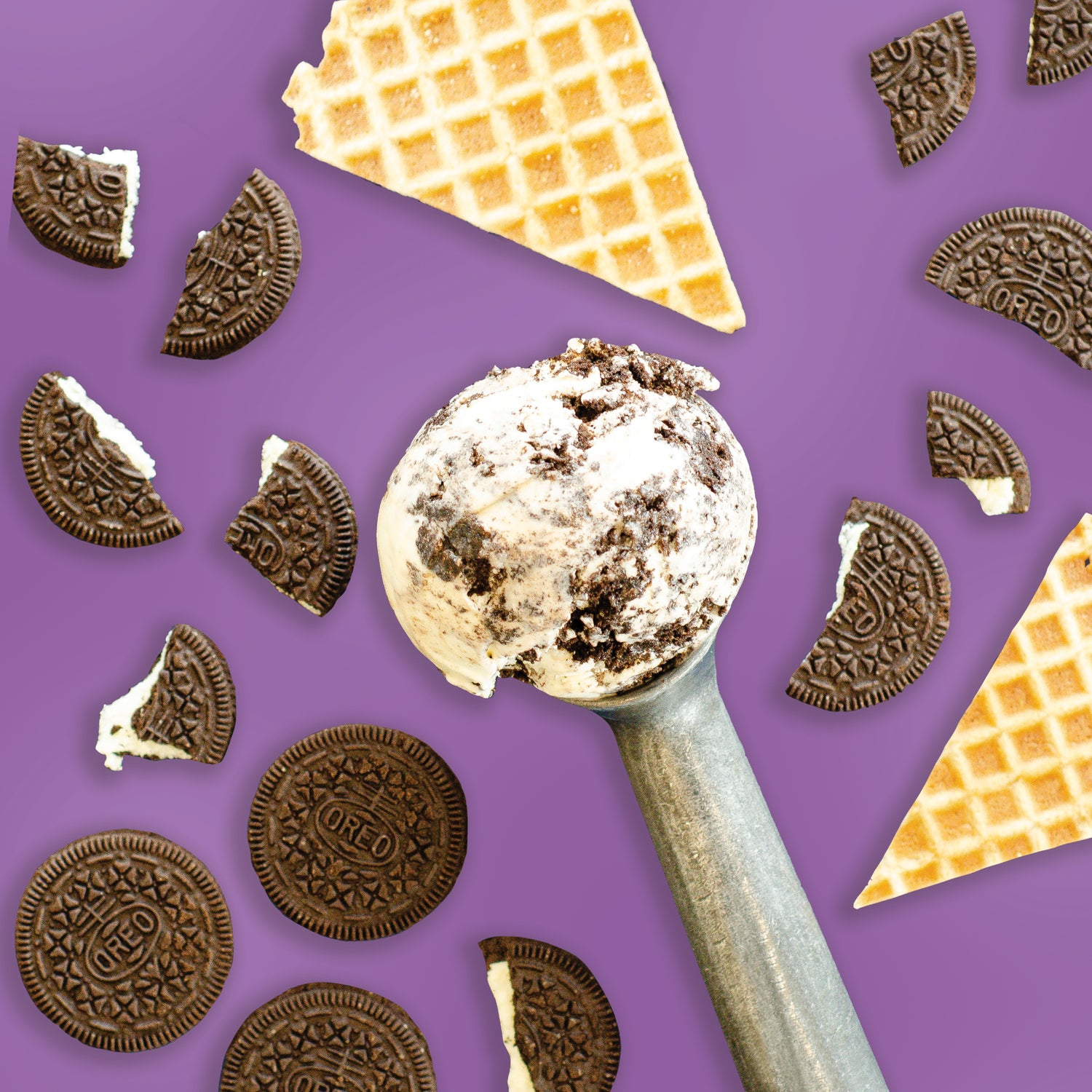 Small batch. Super premium. Homemade ice cream.
Meet our new seasonal flavors!
The latest & greatest new flavors! These 5 seasonal flavors rotate monthly, so be sure to try these new flavors before they're gone!
VILLAGE GARDENS

THE TELEGRAPH DISTRICT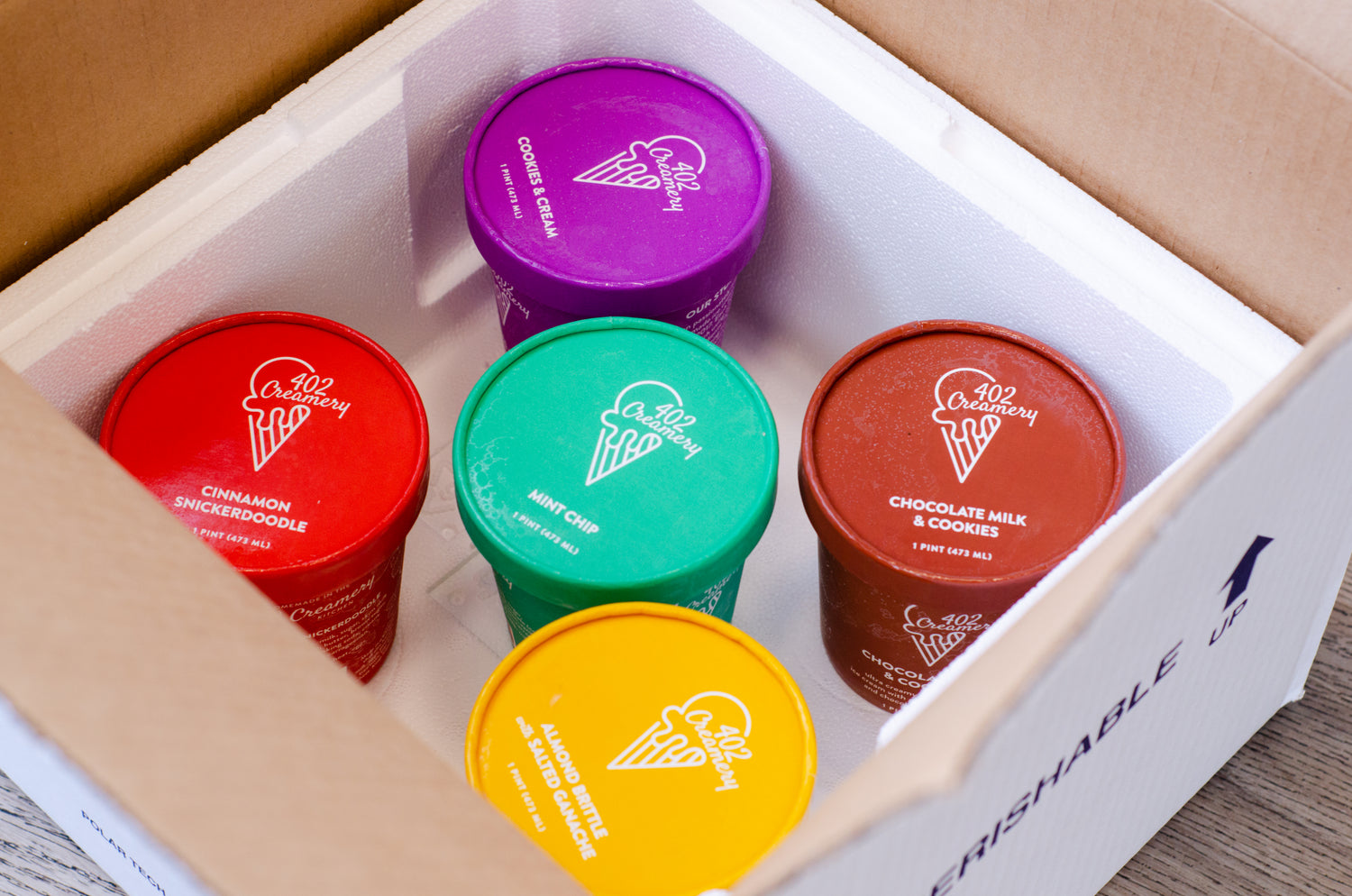 "You can ship ice cream?!"
Yes, yes we can! We are so excited to offer nationwide shipping. Your favorite pints delivered directly to your door - nationwide!
ORDER THE BEST DELIVERY EVER
MAKING IRRESISTIBLE ICE CREAM

We've been passionately and pridefully crafting homemade ice cream in Lincoln, Nebraska since 2017. Each batch is made by hand using only quality, locally-sourced ingredients. After spending hours perfecting each recipe, we are proud to bring you (and your belly) a delicious experience that can't be found anywhere else.

KEEPING IT LOCAL

Collaborating is one of our favorite things to do. We source our lavender and honey from local farms, espresso from our favorite coffee shops, toffee & chocolate from local confectioners, and so much more! If we aren't making it in our own kitchen, we're sourcing with other local businesses who share the same passion for quality ingredients as we do.

GIVING BACK TO OUR COMMUNITY

We believe in growing our business through community involvement. We strive to bring positive, measurable change to our community through donations, fundraisers, local events, and more. We love you, Lincoln!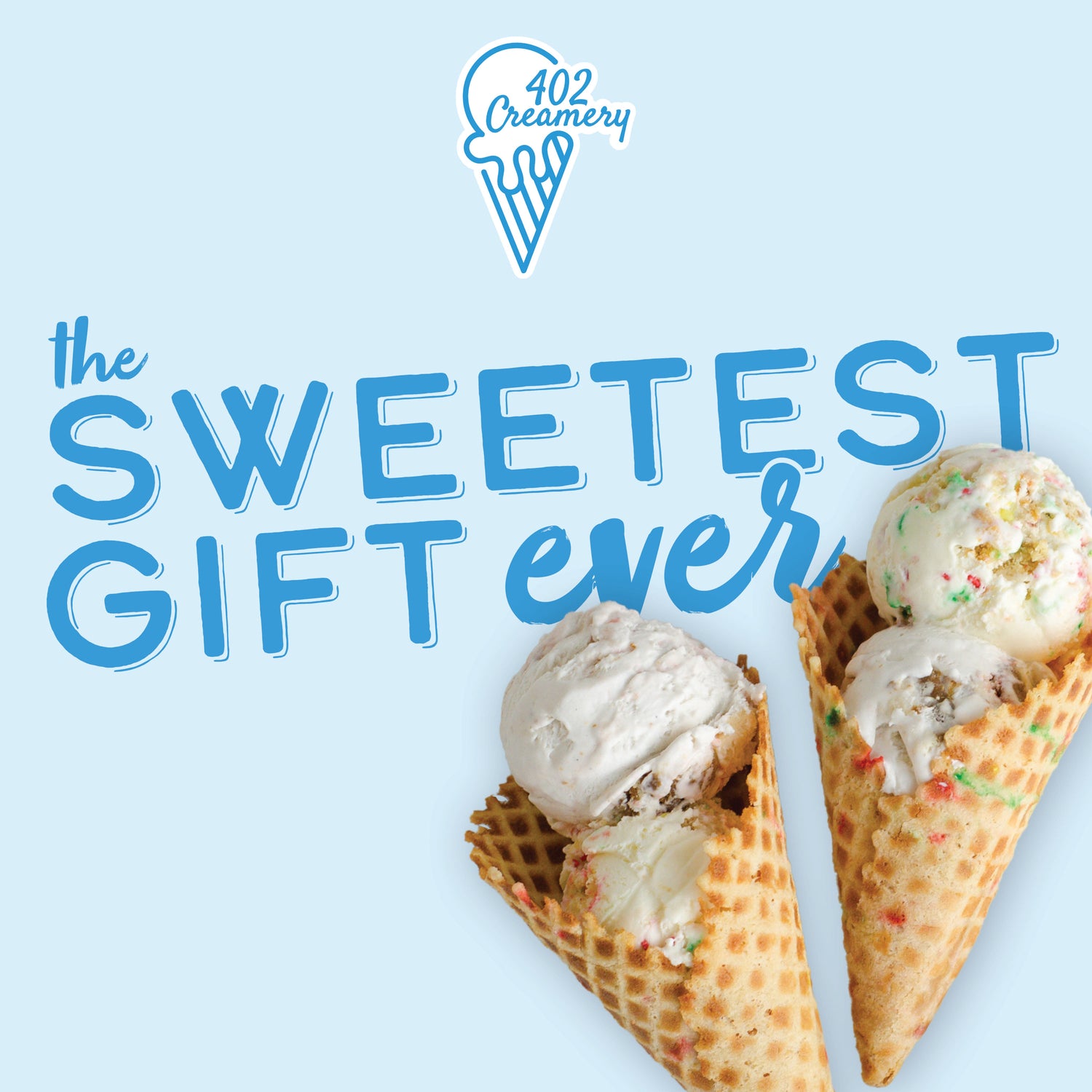 Give the gift of ice cream
We have a few different options for (402) Creamery gift cards! Use the link below to check them out!
GIFT CARDS AVAILABLE HERE!