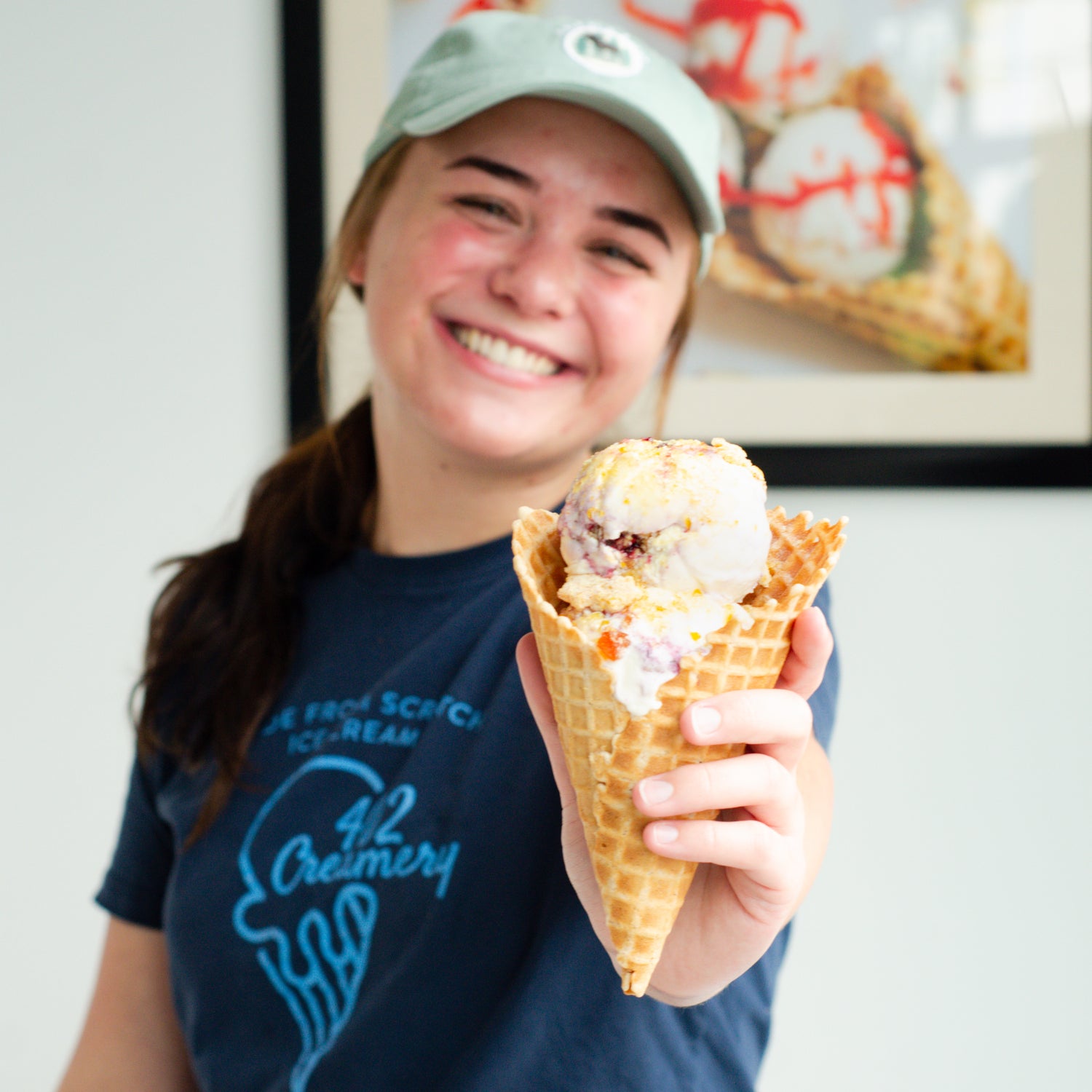 ASSISTANT KITCHEN MANAGER
As the Assistant Kitchen Manager, your primary responsibility is to uphold our company's core value of making the best-tasting ice cream possible. This is accomplished through employee training, coaching and feedback, and providing the tools and resources to empower those around you to be as successful as possible.
Requirements:
- 18 years or older
- Can stand on your feet for long periods of time
- Current Food Handler's Permit (can obtain after hire)
- Respect for safety & hygiene standards
- Ability to work in close proximity to others
Main Roles & Responsibilities:
- Employee training & development
- Inventory management & food service orders
- Ice cream production
- Maintaining kitchen cleanliness
- Recipe development & flavor creation
- Meeting Health Department Requirements
Job Details:
Position Location: Village Gardens (7101 Kentwell Lane)
Position Type: Full time (35-40 hours/week)
Job Shift: Monday - Friday, + every other Saturday
Benefits: Full time team members are eligible for health insurance, dental insurance, and vision insurance (available 30 days after start date)
Pay Range: $18.00 - $20.00/hour. Pay range based on availability, previous experience, etc.
Or check out our other open positions!