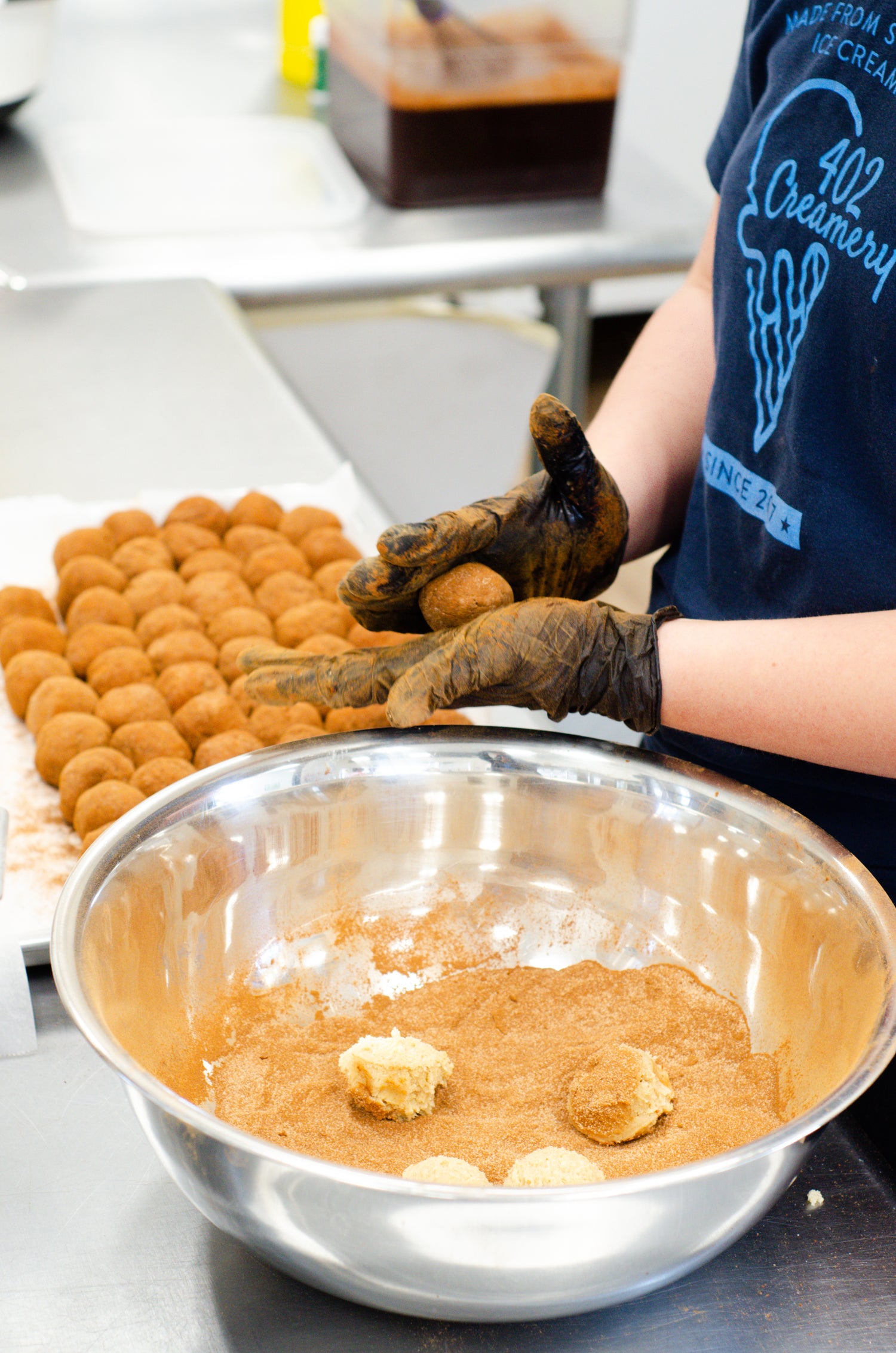 Our kitchen production team members are the individuals who help create the ice cream our guests know & love. We're looking for self-motivated, energetic, team-oriented individuals to join our team. Team members will be responsible for churning ice cream and creating our high-quality mix-ins. Candidates must be willing to work with a team to maximize efficiency, but previous experience is not required!
Requirements:
- 18 years or older
- Can stand on your feet for long periods of time
- Current Food Handler's Permit (can obtain after hire)
- Respect for safety & hygiene standards
- Ability to work in close proximity to others
Main Roles & Responsibilities:
- Ice cream production
- Baking our high-quality mix-ins
- Maintaining kitchen cleanliness
- Meeting Health Department requirements
Job Details:
Position Location: Village Gardens (7101 Kentwell Lane)
Position Type: Full time & part time positions available
Job Shift: Flexible scheduling, + working every other Saturday
Benefits: Full time team members are eligible for health insurance, dental insurance, and vision insurance (available 30 days after start date)
Pay Range: $13.00/hour for part time positions, $16.50/hour for full time positions
Or check out our other open positions!