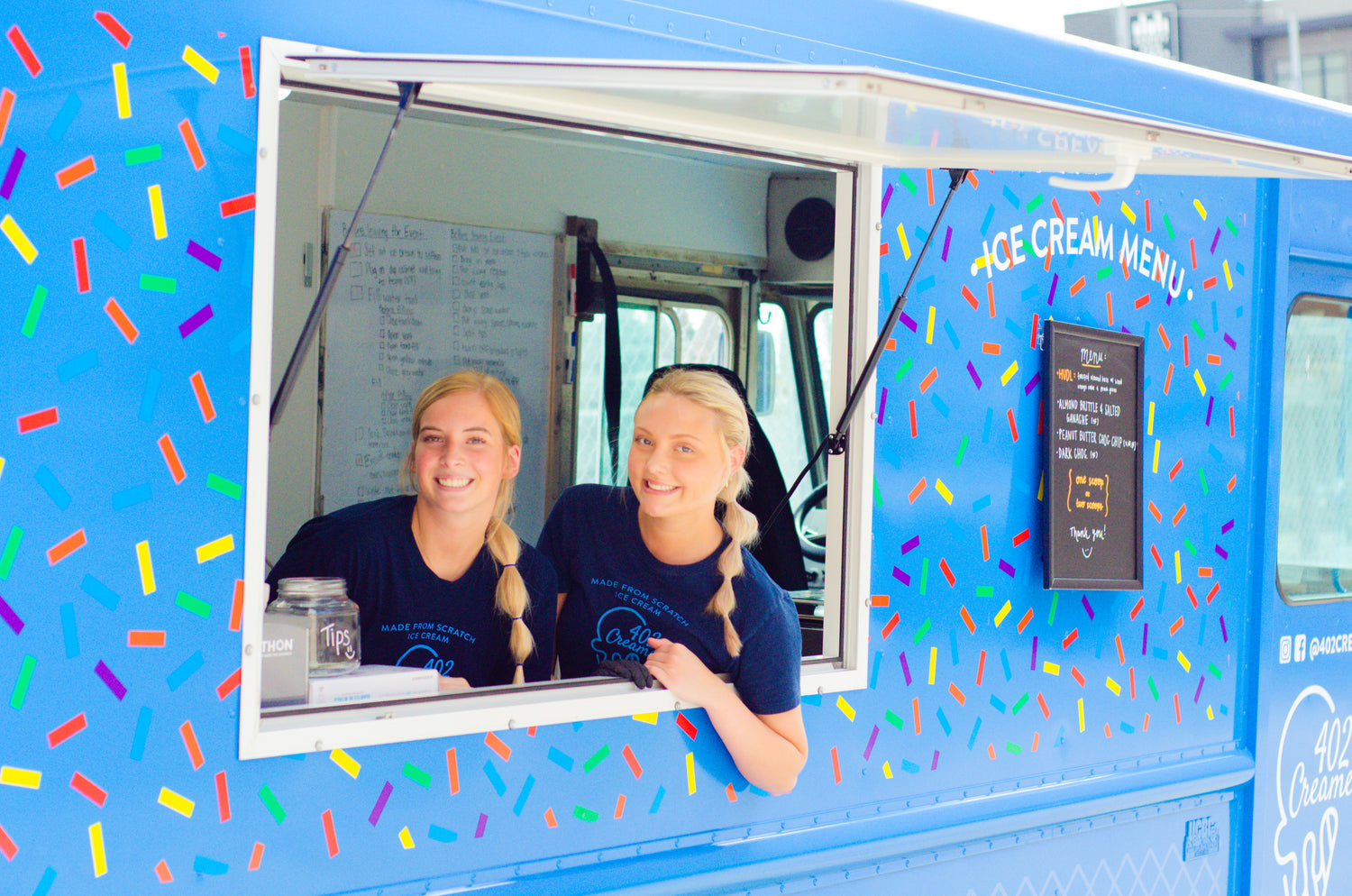 We are looking for self-motivated, energetic, team-oriented individuals to join our team!
As our Ice Cream Truck Driver and Event Leader, your main goal is to safely drive our ice cream truck, Sprinkles, to events. You will be responsible for preparing the truck for events including loading supplies and ice cream. Lastly, you will be responsible for serving our guests and providing the best possible experience for each person. 
Requirements:
- Can stand on your feet for long periods (4-6 hrs)
- 18 years or older
- Able to lift 100lbs
- Ability to drive a large truck (can be trained after hire)
- Current Food Handler's permit (can obtain after hire)
- Respect for safety and hygiene standards
- Ability to work in close proximity to others
Main Roles & Responsibilities:
- Safely and responsibly drive the truck to and from events
- Prepare the truck with supplies and ice cream before each event and unload supplies and ice cream after each event 
- Set up the truck at each event, being ready to serve by the event start time
- Provide outstanding customer service in a high volume & customer-facing position
- Play a role in connecting with our customers, fellow team members, and community
- Respect for our quality standards to create an exceptional experience for our customers
Job Details:
Position Location: Village Gardens (7101 Kentwell Lane)
Position Type: Seasonal with opportunities to become full time
Job Shift: Wednesday - Sunday, days & nights
Pay Range: $15.00 / hour + tips, & $25 bonus per event
Or check out our other open positions!