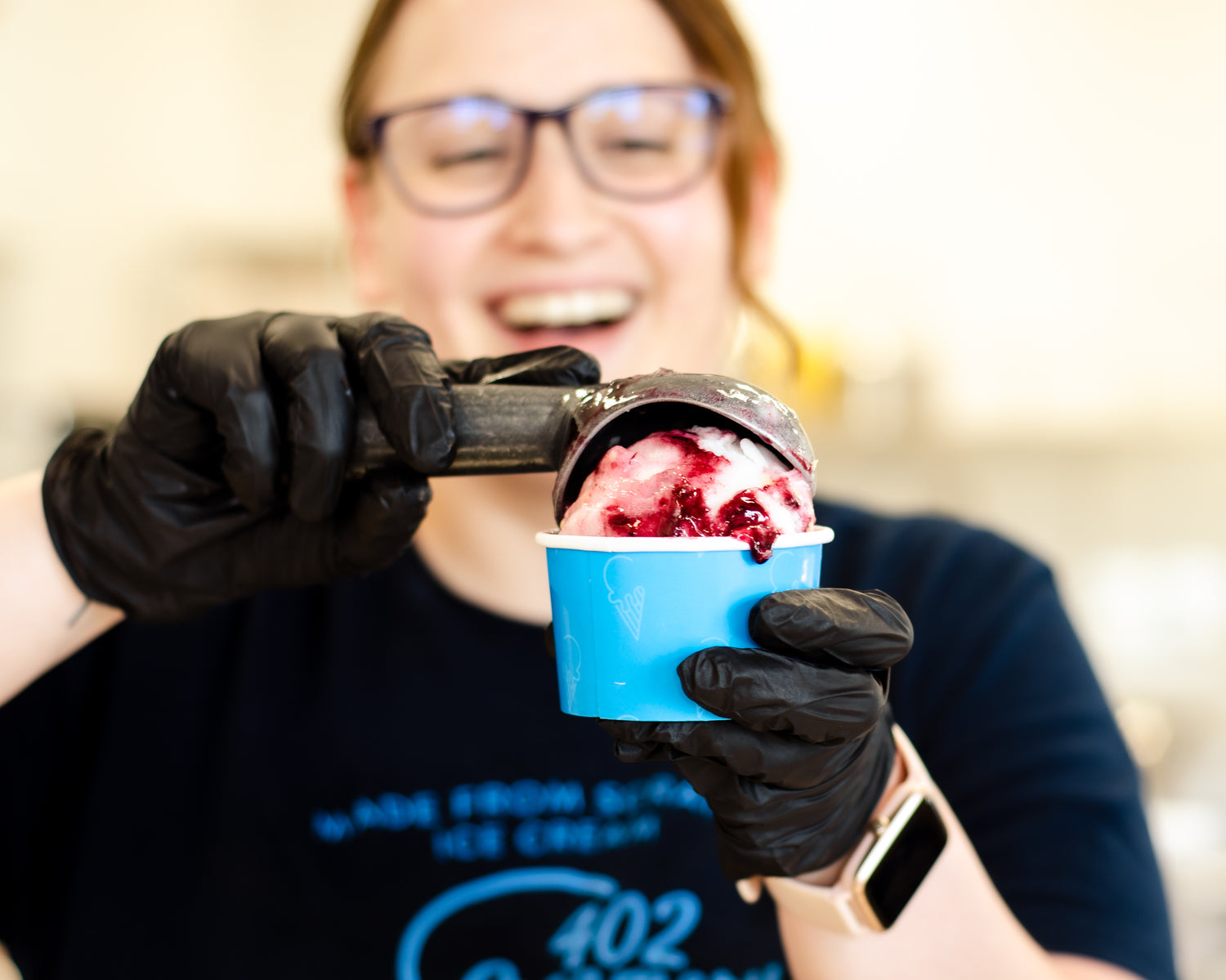 ASSISTANT SCOOPER MANAGER
As the Assistant Scooper Manager, your primary responsibility is to aid the Scooper Manager in ensuring all of our ice cream scoopers uphold our company's value of providing the best possible customer experience to every customer. This is accomplished through aiding in employee training and positive and constructive coaching and feedback.
Additionally, you will be a point of contact for customer and employee complaints and questions. You will be responsible for aiding the scooper manager in ensuring tasks are completed by your team and that the shop is up to health code standards.
You will also communicate with the scooper manager to discuss employee performance and aid in employee evaluations.
Requirements:
- 18 years or older
- Can stand on your feet for long periods of time
- Current Food Handler's Permit (can obtain after hire)
- Respect for safety & hygiene standards
- Ability to work in close proximity to others
Main Roles & Responsibilities:
- Customer satisfaction
- Shop cleanliness
- Menu knowledge
- New & current employee training
- Tasks to keep the shop running smoothly (ex: cash drawer, inventory management, transporting items, etc.)
Job Details:
Position Location: Telegraph District (330 South 21st. Street, Suite #102, Lincoln, NE)
Position Type: Full time (35-40 hours/week)
Job Shift: Days, nights, weekends, & holidays
Benefits: Full time team members are eligible for health insurance, dental insurance, and vision insurance (available 30 days after start date)
Pay Range: $15.00 / hour, + tips. (Pay range based on availability, previous experience, etc.)
Or check out our other open positions!